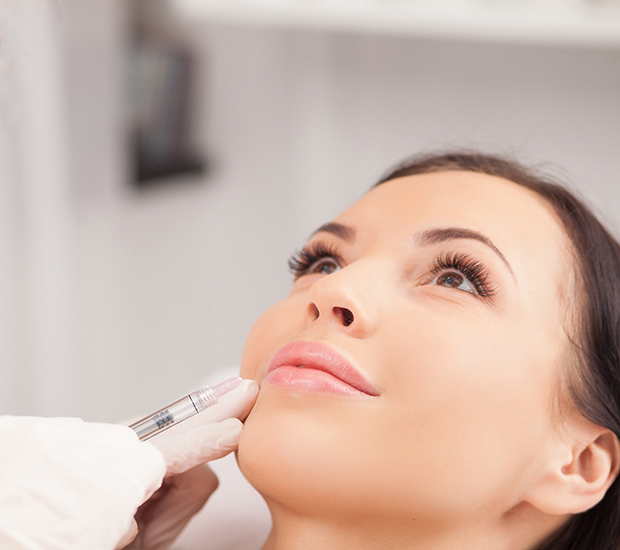 Botox®
Fresno, CA
Wrinkles can alter one's appearance to create a more tired, worn down, or even angry look. Fortunately, we can help to manage these effects using Botox®. These skin creases happen to everyone as the result of regular facial expressions and muscle movement. Even though wrinkles are bound to form in one's life, we can help provide treatment to relieve them.
At Optimal Medical Group, we use medical spa services and treatment to help patients determine if Botox is the right choice to meet their needs. Botox is a brand of protein-based chemical fluid that we deliver into a patient's facial muscles to smooth wrinkles and prevent future ones from forming. This fluid limits the contraction and movement of facial muscles, which causes wrinkles, in actions such as laughing, frowning, and squinting.
Our team can help determine if Botox is the right treatment for your needs, so call us and schedule an appointment today.
Is Botox Right for You?
Patients concerned about their wrinkles, having tried all the standard methods (moisturizers and serums), may find Botox to be the ideal solution. Patients can reduce the wrinkles in their skin for a tighter and smoother appearance. Our team strives to address multiple aspects of the patient's health, including the condition of one's skin. While it is crucial to focus on one's overall physical health, people do not always take their skin into consideration.
During a consultation, we will conduct an assessment of the patient's current health and medical history to determine if the patient is a candidate. Part of the reason people prefer Botox is that it starts working immediately and takes full effect after about a month. Depending on which part of the face we treat, Botox may need to be re-injected every three to six months.
The Initial Consultation
During the initial consultation, we will need to review the patient's current health and medical history. During this appointment at our medical clinic, you will be able to voice your questions or concerns about Botox before you make an informed decision.
During a consultation, patients need to mention if they have any of the following conditions:
A pre-existing skin condition
Any allergies
A fear of needles
Any current medical treatment plans
The Botox Procedure
A Botox injection usually takes about 15 minutes, depending on how many units (injections) the patient is receiving. We will use a superfine needle to inject the Botox into the specific area of the face the patient wants to enhance. This procedure may cause mild soreness during and after the procedure. However, the soreness will fade fairly quickly while the Botox continues to take effect.
Botox is an outpatient procedure, so patients will be able to return home immediately after. We will go over the cost, payment, insurance, and other factors during a consultation. In most cases, Botox will need multiple sessions to have a noticeable effect on the patient's appearance.
During the consultation, we will go over the patient's desires for enhancing their skin and the number of appointments they will need. We will customize their treatment plan based on the consultation. If the patient is receiving any other type of treatment for a condition, then we need to know. This way, we can ensure both treatments do not interfere with each other.
Make the Changes You Desire
The effects of Botox can be noticeable in as little as two days after the initial injection. The full effect takes approximately two weeks, smoothing out unwanted wrinkles. There will also be some limited movement in the face muscles. While the changes in appearance tend to last three to six months, this can vary per person.
If it is the patient's first time getting Botox, they may want to take a picture of the injection area two days after the appointment and again two weeks later to document the difference.
Recovery and Aftercare
Side effects of Botox are minor. There is little to no recovery time since it is an outpatient procedure. Patients can receive a Botox injection and leave directly after the appointment, carrying on as usual. It is essential to keep an eye on the injection site. If the patient has a severe skin reaction, give us a call right away for instructions on how to proceed.
Even with a Botox treatment, it is essential to keep up a good at-home skincare routine to put one's best self forward. Avoid over-exposure to the sun and follow directions from our team. Botox is designed to be non-disruptive to a person's daily routine and should not require much aftercare.
Consider Botox Treatments Today
It is always important to make an informed decision before having any procedure. Call us at 559-425-1118 to schedule an appointment at our medical clinic if you are interested in receiving Botox treatments.
If wrinkles are getting in the way of you being happy with your appearance, schedule an appointment with our medical clinic today.
At Optimal Medical Group, we can help you get rid of wrinkles with Botox. Visit us today.
Related Posts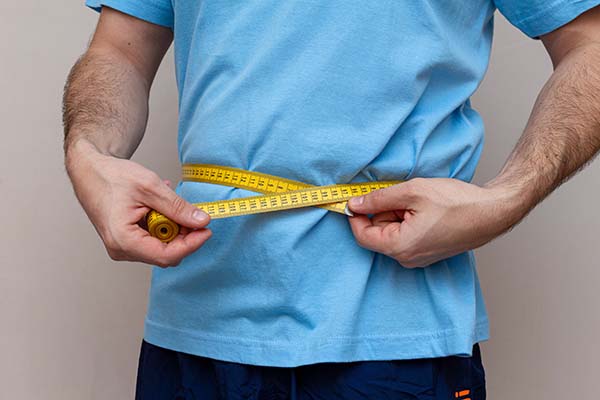 Non-surgical weight loss can help overweight or obese individuals who cannot or choose not to have weight loss surgery. Studies show that excess weight is a chronic problem. This condition makes you vulnerable to other lifelong ailments, such as diabetes. Losing weight can be a struggle, but there is still hope with this type of…