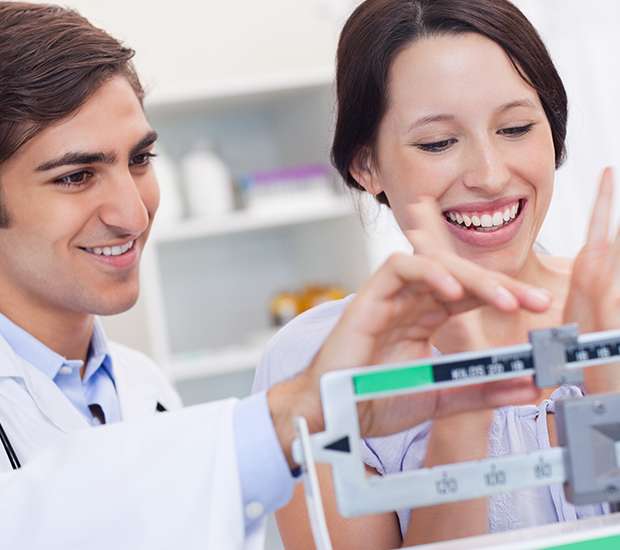 Medical Weight Loss
Fresno, CA
Maintaining a healthy weight is one of the biggest struggles people face. Not only can obesity be a factor in many physical challenges, but it can also hinder self-image and self-esteem. Medical weight loss is a method that health care practitioners use to monitor a patient's progress, provide encouragement, support and tools to promote weight loss.
Medical weight loss is available at Optimal Medical Group in Fresno and the surrounding area. Our practitioner can look at your situation and cater a treatment plan that effectively fits your needs and helps you achieve your goals. With a variety of strategies, you can look and feel the way you have always wanted.
Call us at 559-425-1118 and set up a time when you can meet with our general practitioner to discuss the next steps in your wellness journey.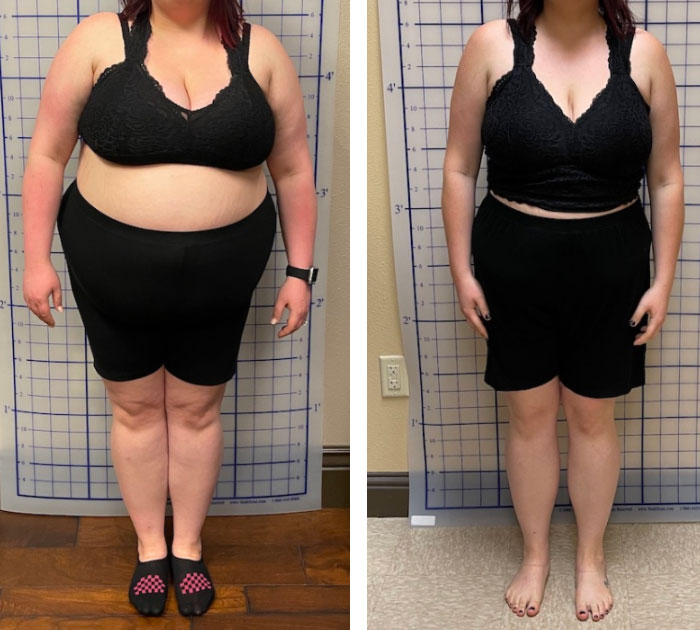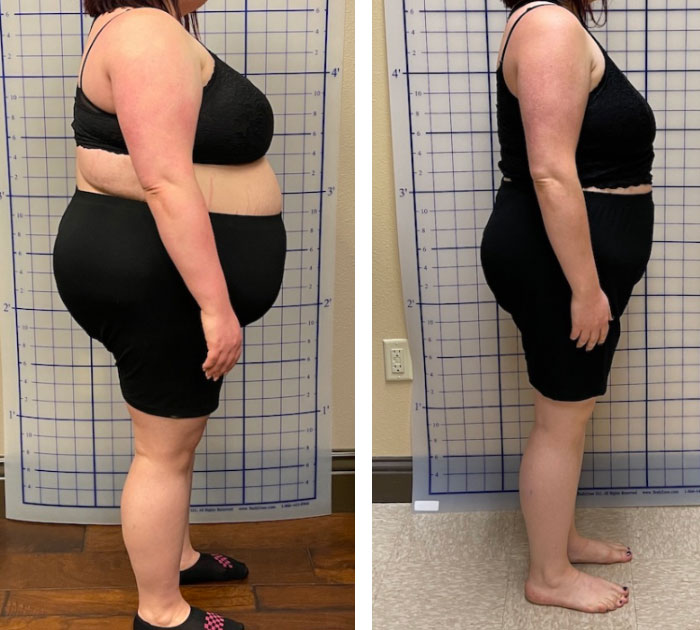 Benefits Of Medical Weight Loss
Many people who put on the pounds try to shed them on their own. Other people may look too gimmicky diets as well as fleeting meal and exercise plans. Dr. Juan Chavez, MD, and Dr. Lucia Mireles-Chavez, MD, along with our team, have the knowledge and training to deliver results that patients can feel good about now and in the long term.
Our team will customize a medical weight loss plan that addresses the person's struggles. We have worked with clients who need to lose a hundred pounds or more and others who are moderately overweight. Optimal Medical Group has a knowledgeable team of professionals that can provide patients with all the information they need to make the right weight-loss decision.
With medical weight loss, we will use science-based treatments, not fads or unproven techniques. We do not just help people shed pounds. Our methods also teach patients how lifestyle changes can keep the weight off going forward. Our system will address how stress and anxiety play a role in weight gain and how patients can more effectively manage these issues.
Weight Gain Causes
It is not uncommon for people of all ages and backgrounds to gain weight. Optimal Medical Group sees patients all the time who have had difficulty maintaining a healthy weight. Often, a poor diet high in calories, fat and sugars can lead to weight gain. A person must do much more to keep the pounds off, however. Other causes for heavier weights include:
Lack of exercise; living a sedentary life
Water retention
Lack of sleep
Signs The Patient May Need Medical Weight Loss Treatment
Throughout life, many people experience fluctuations in their weight. It should not be alarming to notice a difference on the scale of a few pounds here and there. However, significant changes could lead to health concerns such as diabetes, heart disease, osteoarthritis and breathing troubles.
Patients who get winded walking up the stairs or performing routine tasks such as house cleaning should consider seeing one of our medical professionals. Other signs include having joint pain, steadily gaining weight each year or experiencing high blood pressure.
The Treatment Process
A patient's first visit with our practitioner will include a thorough examination as well as a discussion about health history. We will discuss the patient's weight-loss goals and the person's daily eating and exercise habits. Our team will help explore the causes of the weight gain and the challenges the patient faces in attempting to keep it off.
These evaluations will help our practitioner determine what methods may be most effective. Together, the patient and practitioner will develop a plan. This plan may include a daily meal schedule, exercise routine or even surgical options.
It is essential for medical weight loss patients to have someone to cheer them on and encourage them in their efforts. Our team will do this through frequent follow-up and accountability check-ins. We can also put patients in touch with support groups that can reach out to those who are feeling discouraged, depressed or overwhelmed with the process.
In more severe cases where the patient is a hundred pounds or more overweight, surgery may need to be brought into consideration. Gastric balloons and bariatric surgeries are not uncommon for obese patients to lose the weight they need. There are also prescriptions the patient can take to reduce appetites and cravings. Our team will discuss the option that makes the most sense for the person.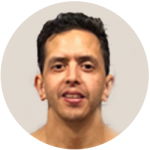 "When I lost weight before, I lost muscle mass along with the fat. Optimal Medical Group taught me what to eat and how to exercise so that I would build muscle tone and definition. I am so happy with the results after ten weeks, and I'm just getting started."
LEO lost 42 pounds and went from 41% body fat to 29% body fat.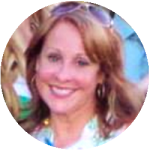 The skills I learned from OMG were more important than my weight loss. Everything my Health Coach taught me was practical and useful, and nothing is too hard! The training has changed my life. Thank you.
Claudia Lost 7.7 pounds in 4 weeks and changed BMI from 'overweight' to 'normal'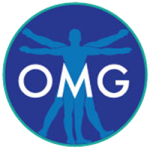 "Having a female doctor was so important to me because she understood how my body changed after giving birth. Other programs gave me tools but left me alone. Optimal Medical Group was different because they walked with me every step of the way."
ROSY lost more than 40 pounds in 10 weeks.
What Is Medical Weight Loss
Medical weight loss is the management of eating habits, healthy behaviors, and physical activity monitored by a physician and aided by weight loss medication.
Our medical weight loss programs are completely customized to your individual needs, fitting your lifestyle and ensuring your success. We understand that one size doesn't fit all, so whether you are looking for fast or steady weight loss, we have a plan for you.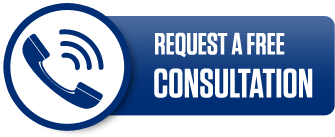 What To Expect
During your initial consultation, we will review your medical history so we can determine the best weight loss plan for you. We will also record your weight, height, BMI, and percentage of body fat.
Those who begin our weight loss program will be measured, photographed, and receive a total body composition analysis using leading GE DXA Scanner. The next step for our enrolled patients is lab work and scheduling your physical with one of our providers. Thyroid testing may be done to see if your thyroid is over or underactive. If you have a history of heart disease or a family history of cardiac disease, you may undergo an EKG. We also test female and male hormone levels, if needed. What are you waiting for? Contact us now to request your free, no obligation consultation.
Optimal Medical Group can help you achieve weight loss and maintain it for life.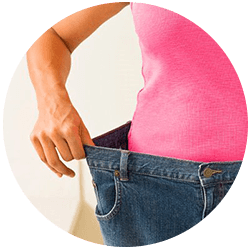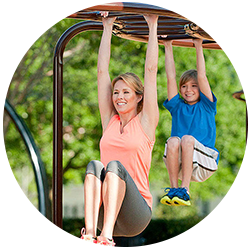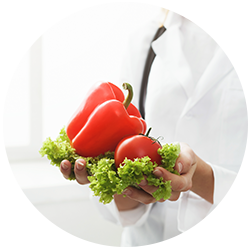 How Much Is It?
Our Medical Weight Loss Programs range from $750 to $3,750. There are no hidden fees, and the programs are all-inclusive whether it's one month or six-month program. Your Health Coach will discuss this with you at your consultation.
This is a positive long term investment in your overall health and quality of life. You are worth it!
Many Options To Choose From
Appetite Control Medication
An appetite suppressant goes straight to the source of the problem within the brain that regulates hunger and what the body does when it thinks that it needs more food. This drug goes to the hypothalamus part of the brain to tell it to stop sending out hunger signals. Essentially, it releases norepinephrine, a neurotransmitter that will tell the brain, food is not needed by triggering what is known as the "flight or fight" response.
Many times, those who are obese are getting hunger signals for reasons other than a real need for food. Our appetite suppressant pills allow a dieter to have more control over what they eat and may also encourage them to move forward with other aspects of weight loss, such as exercise and better food choices overall. For many patients, this is an excellent solution.
Pharmaceutical Grade Injections
Our rapid weight loss program, featuring pharmaceutical-grade HCG injections, can fast-track your medical weight loss. Our program has helped patients lose up to 45 pounds in 45 days with a loss of up to two pounds per day. Under the guidance of our medical provider at Optimal Medical Group, Human Chorionic Gonadotropin injections could do the same for you!
Lipotropic Injections
Optimal Medical Group can help if you are one of those people who struggle with weight loss. Exercise and a change in diet are sometimes not enough on their own. That's why we recommend Lipo-PLUS fat burning injections.
These lipotropic injections are a unique combination of amino acids and B Vitamins that play an essential role in burning off body fat. They will also help enhance overall nutrition, boost energy levels and may aid with depression, insomnia, arthritis, and other conditions.
Health Coaching
Are you looking for help with nutrition? At Optimal Medical Group, we provide individualized nutritional coaching to help you create an actual lifestyle change and put an end to the yo-yo dieting of the past. Our Health Coaches will guide you along the road to success, with freedom from guilt and denial, by providing a sustainable plan to help you lose the weight and keep it off for good.
We also maintain a very positive approach to weight loss and total wellness. We believe that having healthy habits also includes a healthy mental attitude and you will always be greeted with positive attitudes and lots of encouragement.
At each meeting with your Fresno Health Coach, we will assess your past week's results, set new goals, and assist with strategies for future situations. We will address your individual needs to help you stay on track. You will receive the encouragement and support you need to continue to make these permanent lifestyle changes.
Body Composition Analysis
Total body scans with DEXA provide accurate and precise measurements of your total body and regional bone mineral density and body composition, including bone mineral content, lean tissue mass, fat tissue mass, and percentage fat. Learn More.
Personal Fitness Testing & Plans
At Optimal Medical Group, we believe that a fitness program is an imperative component to your total health. Combined with a nutritional plan and healthy lifestyle changes, patients see complete transformations in their physical appearance and overall health.
VO2 Max Fitness Testing
Determine your true exercise capacity with our Parvo Metrics True One VO2 Max Fitness Test
VO2 max, or maximal oxygen uptake, is one factor that can determine an athlete's capacity to perform sustained exercise and is linked to aerobic endurance. VO2 max refers to the maximum amount of oxygen that an individual can utilize during intense or maximal exercise. It is measured as milliliters of oxygen used in one minute per kilogram of body weight.
Call us today
If you are tired of carrying extra weight, there are some steps you should take today. We are available in Fresno to help you achieve your goals. Get in touch with us at 559-425-1118 and schedule a meeting with our practitioner. A healthier lifestyle awaits.
Recent Posts
Cell therapy can help with managing chronic pain. Chronic pain is normally defined as any pain that lasts longer than twelve weeks. It can be challenging to manage, affecting people's ability to live their daily lives normally.First off, we need to take a look at what a stem cell is. Stem cells are a type…