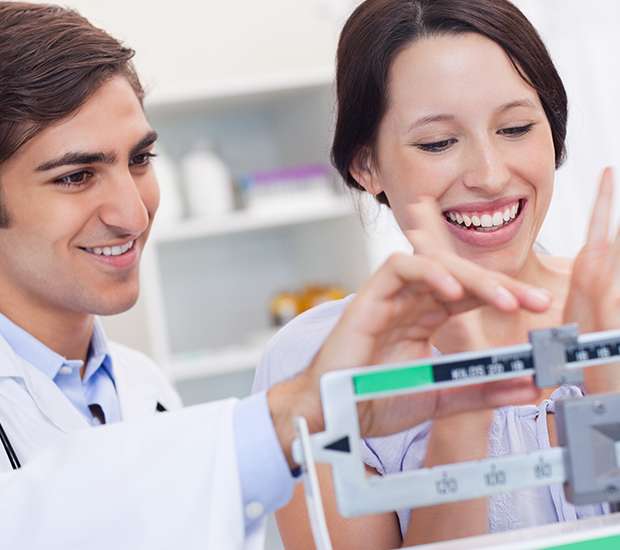 Medical Weight Loss
Fresno, CA
Maintaining a healthy weight is one of the most challenging struggles people face. Not only does obesity increase someone's risk for developing serious medical problems it can also contribute to physical challenges as well as hinder self- esteem. Non-Surgical Medical Weight Loss is a method that health care practitioners use to support patient's weight loss through use of medication, diet recommendations, and other tools to promote success.
OMGLean is our Non-Surgical Medical Weight Loss program, and it uses a multidisciplinary approach to meet our patient's individual needs. Our Obesity board-certified practitioners provide an in-depth review of each patient's medical history as well as their personal goals, to determine the optimal treatment plan which includes medication, laboratory assessment, lipotropic injections, dietary and exercise education, lifestyle assessment and modification, genetic testing, and more. Our program is completely customized to meet the individual needs of each patient while fitting their lifestyle and ensuring their success. We understand that one size does not fit all, so no matter your history or current needs, we have a plan for you.
Call us at 559-425-1118 and to set up a free consultation to discuss the next steps in your wellness journey.
Benefits of our non-surgical medical weight loss
Many people who experience weight gain try to shed those excess pounds on their own. Often times, they turn to gimmicky diets or fleeting meal and exercise plans. Our board-certified Obesity Medicine physicians, Dr. Juan Chavez, MD, and Dr. Lucia Mireles-Chavez, MD, along with our health team, have the knowledge and training to enable patients to achieve sustainable long-term results and stop the yoyo dieting.
Using science-based treatments, genetic factors, medication, lipotropic supplementation, body composition, lab analysis, and much more our team will customize a weight loss plan that targets each patient's personal goals. We have worked with clients whose goals ranged from losing 5-200 pounds. Optimal Medical Group's knowledgeable team of professionals provide patients with all the information they need to make the right weight-loss decisions and achieve lasting results.
Our methods focus on losing fat while maintaining and building muscle. It is important to preserve your muscle through your weight loss journey in order to change body composition and not just change the number on the scale. Our DEXA scan allows us to objectively assess all fat and muscle changes to make sure you are on the right track to achieving optimal health. Our program will also address how stress, anxiety, work/life balance, and sleep play a role in weight gain and how patients can more effectively manage these issues.
Weight-gain causes
It is not uncommon for people of all ages and backgrounds to gain weight. Optimal Medical Group frequently sees patients who have had difficulty maintaining a healthy weight. There are several factors that can contribute to weight gain such as hormone imbalance, vitamin or nutritional deficiencies, poor diet high in suboptimal calories, fat and sugars as well as lifestyle factors including sleep and stress. Often times, gaining weight can happen quickly and very easily, but losing that weight is much more difficult to do.
12-week OMGLean Treatment Plan
A patient's first visit with one of our Obesity Board Certified practitioners will include a thorough physical examination, DEXA body composition scan, lab review, genetic testing, as well as an in-depth discussion about health history and personal goals.
This initial assessment and evaluation will help our practitioner determine what methods may be most effective. Together, the patient, practitioner and health coach will develop a plan. Which may include dietary recommendations, exercise regimen, and lifestyle modification to achieve overall wellness and lasting results. Throughout the 12-week program, our team will continue to explore the contributing factors for weight gain and the challenges the patient faces in their quest to keep it off as well as identify what works best for the patient for achieving weight loss and positive lifestyle changes.
It is essential for patients to have someone to cheer them on and encourage them in their efforts. Our team will do this through weekly follow-up and accountability check-ins. It is normal to experience feeling discouraged, depressed, or overwhelmed with the process when going through a weight loss journey and your health coach will always be there to support you and keep you pushing toward your goals.
How Much is it?
Our ALL INCLUSIVE 12-week OMGLean Medical Weight Loss Program is a $3,000 investment in your health. There are no hidden fees, and the program is all-inclusive. See below for what to expect in your program but don't worry, you will be able to discuss this further during your free phone consultation.
Don't forget, this is a positive long-term investment in your overall health and quality of life and you are worth it!
12-week OMGLean Medical Weight Loss Program:
Genetic testing for weight loss
Obesity Board Certifed Physician evaluation and treatment management
2 Totoal Body Composition Scans (DEXA)
Physical Exam
90 days of medication
Metabolic laboratory panel
12 weeks of lipotropic injections
Nutrition and lifestyle education
Regular follow-ups with nutritionist/health coach
An even more in depth look at what you are getting
Appetite Control Medication
An appetite suppressant targets the source of the problem within the brain where hunger is regulated. This drug goes to the hypothalamus in the brain to essentially tell it to stop sending out hunger signals. This allows the patient not to be challenged by "hunger pains" and cravings.
Many times, people who are obese are getting hunger signals for reasons other than a real need for food. Using an appetite suppressant allows a patient to have more control over what and when they eat. For many patients, this is an excellent solution. Additionally, appetite suppressant increases your fat burn capability.
Lipotropic Injection Supplementation
Exercise and dietary changes are sometimes not enough on their own to lose the weight. We utilize lipotropic injections, which are a unique combination of amino acids and B Vitamins that play an essential role in burning off body fat. They will also help boost energy levels and may aid with depression, insomnia, arthritis, and other conditions.
Health Coaching
We provide individualized nutritional coaching to help you create an actual lifestyle change and put an end to the yo-yo dieting of the past. Our Health Coaches will guide you along the road to success, with freedom from guilt and denial, by providing a sustainable plan to help you lose the weight and keep it off for good.
We also maintain a very positive approach to weight loss and total wellness. We believe that having healthy habits also includes a healthy mental attitude and you will always be greeted with positive attitudes and lots of encouragement.
At each meeting with your OMG Health Coach, we will assess your past week's results, set new goals, and assist with strategies for future situations. We will also address your individual needs to help you stay on track.
Body Composition Analysis
Total body scans with DEXA (using the industry gold standard iDXA GE Lunar machine) provide accurate and precise measurements of your total body composition, including bone mineral content, lean tissue mass, fat tissue mass, visceral fat, and body fat percentage. We do these at the beginning and end of the program so we can objectively review your success. While on your weight loss journey it is important to remember that losing fat mass is the goal and the scale will not reflect whether you are losing fat or muscle. This is why our state-of-the-art DEXA scan is crucial in assessing your overall progress.
Additional opportunities you can add for support
Personal Fitness Testing & Plans
At Optimal Medical Group, we believe that a fitness program is an imperative component to your total health. Combined with a nutritional plan and healthy lifestyle changes, patients see complete transformations in their physical appearance and overall health.
VO2 Max Fitness Testing
Determine your true exercise capacity with our Parvo Metrics True One VO2 Max Fitness Test!
VO2 max, or maximal oxygen uptake, is one factor that can determine an athlete's capacity to perform sustained exercise and is linked to aerobic endurance. VO2 max refers to the maximum amount of oxygen that an individual can utilize during intense or maximal exercise. Knowing your VO2 max allows you to optimize your workouts based on the results.
Call us today
If you are tired of carrying extra weight, there are some steps you should take today. We are available in Fresno to help you achieve your goals. Get in touch with us at 559-425-1118 and schedule a meeting with our practitioner. A healthier lifestyle awaits.
Related Posts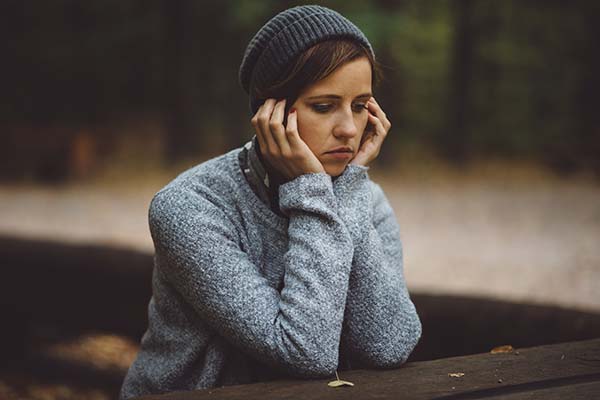 Getting ketamine therapy is an effective way to reduce the symptoms of depression. Research shows that this therapy can help patients with treatment-resistant depression. This could bring them new hope and a better quality of life. Here are the three top benefits that this therapy can bring for depression.Research reveals that ketamine can help enhance…