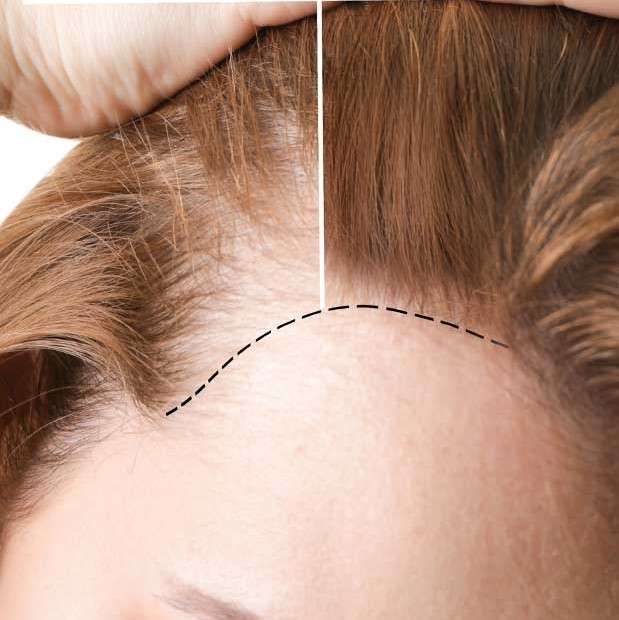 Non-Surgical Hair Restoration
Fresno, CA
When you are looking for non-surgical hair restoration, there are a variety of possible options to consider. It can be difficult to accept the first stages of hair loss, especially if someone is in their teens or 20s. No matter the age, hair loss can change one's appearance while also affecting other aspects of one's life. Non-surgical hair restoration includes methods to help you regrow hair without having to undergo invasive medical operations.
Non-surgical hair restoration is available at Optimal Medical Group in Fresno and the surrounding area. Hair loss is common for both men and women as they approach middle age. However, this does not mean you cannot do o something about this condition. Let our general practitioner show you some ways to slow this process and even restore your hair. We can help you enjoy that appealing youthful look once again.
Call us at 559-425-1118 today so you can speak with our staff about the hair loss treatment that makes the most sense for you.
Hair Restoration Program
For Annual Visit
Up to 2 Hours With Physician During Initial Visit
No Monthly Fee
In-depth Questionnaires
Discuss Medical Symptoms
Specialized Photos
Analysis of hair and scalp using HairCheck
Review of Medical, Family and Personal History
Hormone Assessments
Evaluation and determination of necessary lab
Treatment Plan
90 day exams to monitor progress
Hair Loss is Scary but it is a Treatable Condition
But the earlier the problem is detected, and your treatment begins, the better your chances of keeping your hair. At Optimal Medical Group, we start by looking for underlying issues that might be contributing to your hair loss. Common reasons include thyroid disease, anemia, illness, protein deficiency, low vitamin levels, hormone imbalance, menopause, and genetics.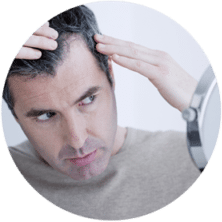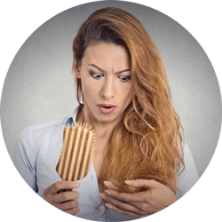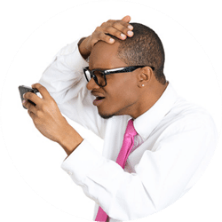 What to Expect During Your First Visit
Your appointment will begin with a sincere greeting in an unconventional medical office that is both stunning and serene. There is no rushing and no crowds at Optimal Medical Group, just you and your physician for an extended amount of time. Don't be surprised if you spend two hours with your doctor! The physicians at Optimal Medical Group thoroughly examine and explain everything they are doing.
Evaluation
Review your symptoms
Discuss your medical, family and personal history
Discuss options for lab testing
Analyze your scalp and hair through specialized photos and HairCheck®
Treatment Recommendations
Extensive patient education
Explanation of available treatment options
Recommendation for your individual needs
Medical Treatment Options for Hair Loss
Topical Solutions
We've pulled together some of the nation's most effective shampoos, conditioners, and other topical solutions for our patients.
Nutritional Supplements
Your lab work will screen for vitamin deficiencies that might be contributing to your hair loss. We are experts in medical-grade nutritional supplements and will make recommendations for your treatment.
Low Level Laser Therapy
LaserCap is an FDA cleared therapy to stop hair loss and regrow hair. It uses low-level laser light therapy to improve cellular metabolism and function of the hair follicle producing thicker, stronger, longer hair. LaserCap is backed by experts in the fields of science, medicine, and technology.
Hormone Replacement Therapy
Optimizing your hormones can dramatically decrease hair loss and promote overall better health. We offer many options including BioIdentical Hormone Replacement Therapy (BHRT).
PRP Platelet Rich Plasma + / Exosomes / ECMs
PRP preparation and application techniques have evolved significantly over the years.
You may have heard of the "vampire facial," that uses a patient's own blood to enhance skin. We use this same technology in hair restoration.
The use of PRP + Exosomes Amniotic/Placental ECM (Extracellular Matrix) for the non-surgical, non-invasive treatment of male or female hair loss is available from Dr. Chavez and Dr. Mireles Chavez at Optimal Medical Group in Fresno, CA.
Platelet Rich Plasma (PRP) protein is derived from whole blood to promote hair growth. It starts by drawing a sample of blood from the patient and then centrifuged twice to create the ideal concentration of platelets and growth factors. At Optimal Medical Group, our PRP is enhanced with Exosomes for maximum rejuvenation and repair of skin and hair follicles.
After the PRP and Exosomes are combined, they are injected into the scalp following a local anesthetic block. The growth factors are released from the platelets helping to maintain the hair and to stimulate growth.
The procedure takes about one hour and has no downtime.
Hair Restoration Program $1200
Any hair restoration program should include extensive lab work and in-depth analysis to determine any underlying issues. Our annual hair restoration program includes:
Thorough scalp evaluation from a medical doctor
Determining and ordering necessary lab work
State of the art measurement using HairCheck®
Identifying problematic hair and scalp conditions
Counseling and educating
Developing customized solutions
Treating and tracking progress
No Monthly Membership
There is no monthly membership for the Hair Restoration Program. The $1,250 covers the initial consultation, and 3 follow up exams at 90-day intervals and all necessary communication throughout the year.
It does not cover the cost of prescriptions, labs, or procedures.
Please Note: Optimal Medical group does not accept any medical insurance. We are a private pay Medical Office.
Causes of hair loss
People may notice mild hair loss from time to time without worrying much about it. It is common for people to lose about 100 hairs every day. Under normal circumstances, this hair will grow back. However, when a person notices a significant thinning on the scalp, the loss may be permanent if the person does not do anything to stop it.
Hair loss can be difficult to combat, prevent or reverse without professional services. Some of the reasons for pattern baldness and other types of hair loss can be:
Family history
A side effect of certain medications or supplements
Effects of disease treatment such as radiation or chemotherapy
A severely stressful event
Signs that a person may need non-surgical hair restoration
At Optimal Medical Group, we see patients of all backgrounds and from a wide age range. Our general practitioner can treat these people with tactics that do not include operations. It may be time to visit us when a person notices that hair is starting to come loose by combing or gently tugging at it.
Gradual and consistent thinning on the top of the head is also a troubling sign. Also, if a person detects large bald spots on the head, they should visit our office right away.
Effects of hair loss
When people think about losing hair, many consider it a normal consequence of growing older. People often associate the condition with those in their 40s or later years. Younger hair-loss patients and even older ones may experience emotional and social challenges with this issue.
Losing hair can be embarrassing for some people and may also hinder their desire to be in social situations. People may even struggle at work or relationships due to feelings of shame over their appearance. We can help restore a person's hair and minimize hair loss.
Non-surgical strategies
Invasive operations can be hard on the body, which is why Optimal Medical Group believes it is essential to offer non-surgical hair restoration options. Medications are among the most common responses to restoring hair. Drugs such as Rogaine and Propecia can help the patient regrow hair not just on the head but all over the body. Low-level laser therapy is another possibility.
This treatment can increase the growth rates of hairs. Microneedling, which uses small needles to inflict tiny wounds on the skin, can trigger the production of cells and hair follicles. Our practitioner can help patients choose the restoration process that makes the most sense Dr. Juan Chavez, MD, Dr. Lucia Mireles-Chavez, MD, or someone on our team will examine the patient and get a full health history. We will then explore different factors such as the patient's age, cause of hair loss and what medications the patient may be taking.
The patient and practitioner will evaluate different strategies and will choose one that both feel comfortable with. Over the coming weeks and months, we will closely monitor hair growth and determine whether to make any modifications in the treatment. Results will vary from patient to patient. Our team will work with the patient every step of the way. We can utilize other non-surgical options for other health issues, known as PRP Treatment.
Rediscover a young appearance
If you have started losing much hair but do not like the way it makes you look, you need to give us a call at 559-425-1118. Patients in Fresno have found success in hair growth through our non-surgical methods. Thanks to our practitioner's knowledge and training, you can also slow down hair loss and even see an increase in growth.
Make an appointment today so you can start down the pathway to enjoying a full head of hair once more.
Related Posts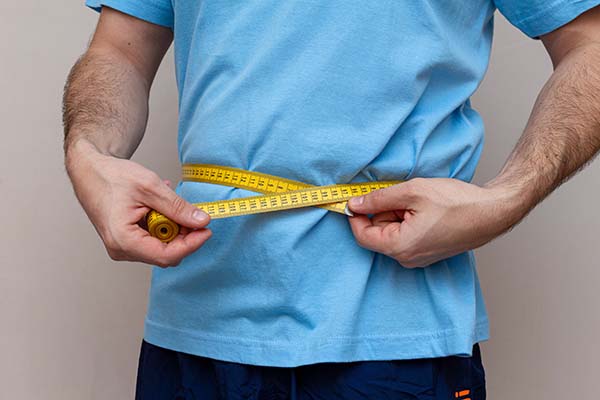 Non-surgical weight loss can help overweight or obese individuals who cannot or choose not to have weight loss surgery. Studies show that excess weight is a chronic problem. This condition makes you vulnerable to other lifelong ailments, such as diabetes. Losing weight can be a struggle, but there is still hope with this type of…