PRP Treatment
Fresno, CA
PRP treatment (platelet-rich plasma) is an effective treatment that can help repair injuries and much more. This treatment can be especially effective for athletes, along with a wide range of patients. Living with pain and discomfort can be debilitating. PRP treatment uses a concentrated form of the specific person's platelets to speed up the healing process in a variety of musculoskeletal issues.
PRP treatment is available at Optimal Medical Group in Fresno and the surrounding area. If other treatments, medication or surgeries have not helped you accomplish your wellness goals, using your platelets could produce the results you want. Our practitioner has the knowledge and training to give you relief from long-term suffering.
Call us today at 559-425-1118 to set up an appointment where you can discuss your options.
Understanding platelets and plasma
Within a person's blood is a liquid portion called plasma. It is here where one finds water and proteins. Platelets, red blood cells and white blood cells in plasma circulate and pass through the body, delivering essential nutrients to organs, tissues and systems.
Platelets are integral in the body's healing process and can help to promote blood clotting, when necessary. When these components work together properly, routine healing can take place in the patient's body.
How PRP treatment works
At Optimal Medical Group, we administer a PRP injection into patients who sustain damage to tendons, ligaments, muscles and joints. Our general practitioner will take one or two tubes of the patient's blood and run them through a machine that separates the plasma and platelets. We will then inject the concentration directly into the affected area of the body.
The goal is to place growth factors into the damaged area of the body, which will increase the production of healing cells. The general practitioner may use an ultrasound machine to assist in the injection process.
Common conditions PRP treats
Pain and discomfort are part of life. Everyone experiences these issues to some degree. However, in the most severe cases, injuries and dysfunctions can inhibit a person's ability to enjoy life's activities. Dr. Juan Chavez, MD, and Dr. Lucia Mireles-Chavez, MD, along with our team, may use PRP treatment in patients who have been in car or bike accidents, or who were injured while playing sports. Some typical issues we treat include the following:
Rotator cuff damage
Torn knee ligaments
Tendonitis
Achilles tendon tears or ruptures
Along with these conditions, PRP treatment can also help patients with sexual health and wellness through the P-Shot and O-Shot.
Why people seek this treatment
Young adult and adult patients visit Optimal Medical Group for this therapy when other methods have been ineffective. Many patients have found that the procedure can be long-lasting and help the person resume regular activities. This aspect of the treatment is particularly appealing for highly competitive athletes who want to return to the top of their game.
The injections may also work well in areas that are otherwise difficult to treat or reach. Not only is it useful in musculoskeletal conditions, but it can also improve the elasticity of the skin and help with various related issues in a treatment known as a Vampire Facial. Some people also get PRP injections to stimulate non-surgical hair restoration.
Preparing for treatment
Our team will help the patient make sure this therapy is the right option for their situation. Our team will consult with the person to discuss the benefits and concerns with the treatment. Our practitioner will evaluate past treatments and interventions. There will be a comprehensive examination and health history.
We will also assess the seriousness of the injury or damage. Once both parties feel comfortable with the procedure, we will explain how the treatment works and what to expect.
After the injections
The injection area may be sore for a couple of days after the treatment. The patient can take over-the-counter pain relief medication to help alleviate the symptoms. It is important to keep the area dry for at least two days after the procedure. Some patients experienced desired results within six months.
If necessary, our practitioner may repeat the therapy in a year after the initial injection. The patient should follow up regularly with our staff after the treatment, especially if there is ongoing pain or irritation.
Call us today
No one should have to experience the daily challenges of chronic or severe pain. This pain can hinder your quality of life and even have emotional effects. Sometimes, medications and traditional treatments do not work as well as you might have wanted.
Unlock the body's natural healing process and discover the relief you have not felt before. Call us today at 559-425-1118 and make an appointment with our team to discuss your needs and options.
Related Posts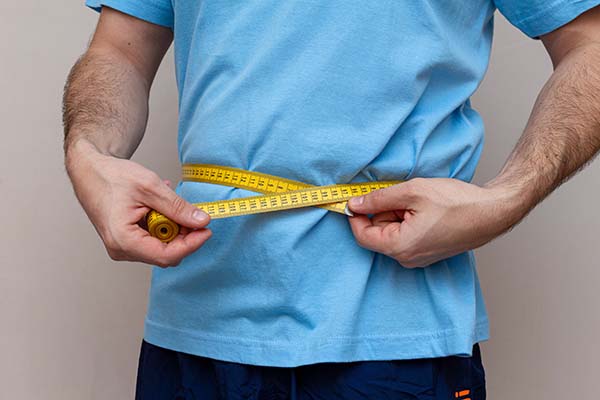 Non-surgical weight loss can help overweight or obese individuals who cannot or choose not to have weight loss surgery. Studies show that excess weight is a chronic problem. This condition makes you vulnerable to other lifelong ailments, such as diabetes. Losing weight can be a struggle, but there is still hope with this type of…